12/27/2012

Vehicle Pursuit (Camdenton)
Vehicle Pursuit
December 26, 2012
The afternoon of December 26, 2012 a Camden County Deputy attempted to stop a motorist for expired vehicle license. The driver attempted to elude the deputy by driving through several business parking lots in west Camdenton. The driver pulled into a restaurant parking lot, at which time a deputy approached the vehicle in an attempt to take the suspect into custody. As the deputy made contact with the driver he accelerated away dragging the deputy through the parking lot. The deputy was transported from the scene by ambulance and treated for minor injuries.
The suspect fled east of US 54, though city streets, until turning south on State Route V. The suspect was eventually taken into custody at a residence located on State Route BB.
Suspect is currently being held in the Camden County Adult Detention Facility pending formal charges.
UPDATE:
Dustin S. Burkhart 29 of Montreal, Mo has been charged with with a Class A Felony of Assault of a Law Enforcement Officer 1st degree, Class D Felony of Resisting Arrest, Class A Misdemeanor of Assault of a Law Enforcement Officer, Class B Misdemeanor of Failure to Register Motor Vehicle, and Driving While Revoked. Bond set at $40,000.00 Cash and $200,000.00 surety.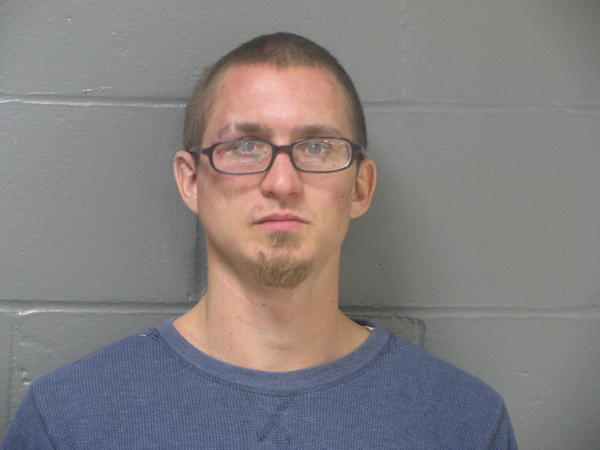 Burkhart
Media Kit