05/03/2017

House Damaged and Impassable Roadways - Camden County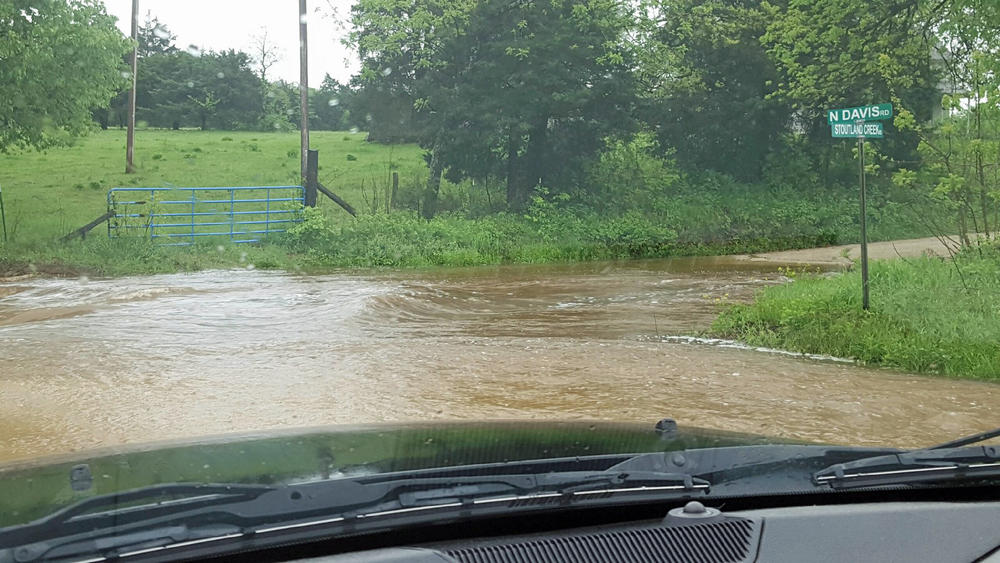 When we receive a call reference excessive water over roads, we take it seriously. Water over the roadways can be very deceiving. It may not look that deep or swift. It is not worth taking the chance. Don't think that if you drive fast, you will displace more water and be safe. Vehicles can float or hydroplane in relatively little water which makes going off low water bridges hazardous. In many instances, if the vehicle goes off the bridge, it will turn on its side or top, making escape more difficult.
We have had deputies out in the flooded areas checking on residents, reporting on property damage and road impassibility. A residence on Robin Hood Lane is a total loss because of the wind and the ground being saturated with water. At this point, the number of roadways off the main highways and state routes of Camden County are impassable and too numerous to count. Many of these roadways will need some repair before they are once drivable.
We ask that you contact the Sheriff's Department or the Emergency Management Agency if you have damage that has not already been assessed to include hazardous roadways.
Remember: When approaching fast moving or flood roadways,
"Stay Alive, Do Not Drive."
Media Kit