Free Microchipping/Rabies Clinic at Dogwood Animal Shelter
09/19/2018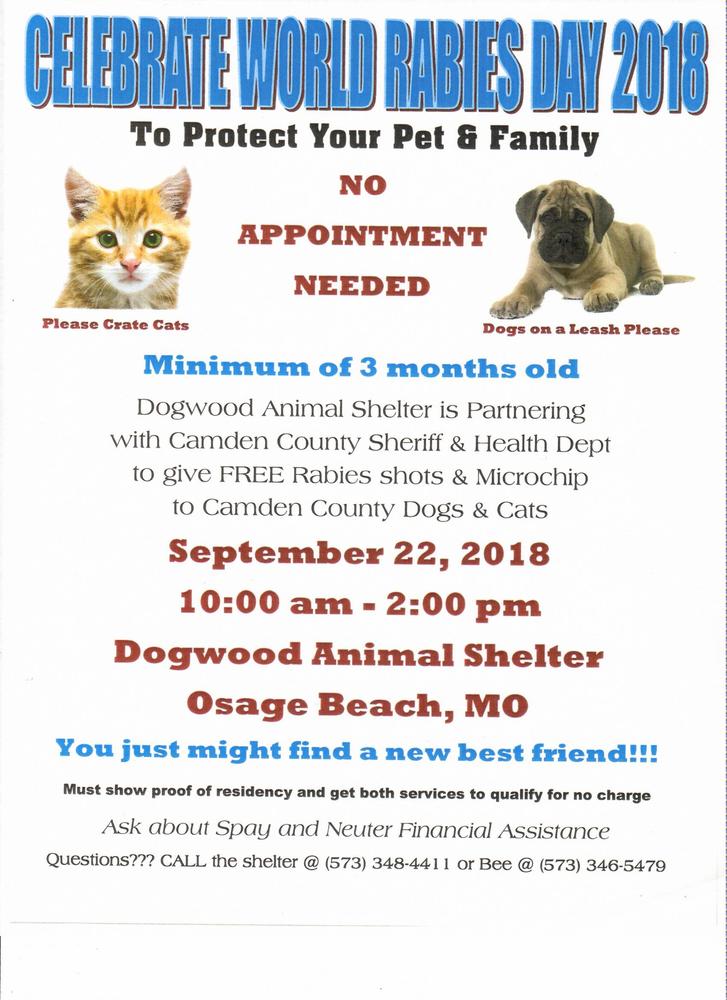 Reminder - On 09/22/2018 there will be a Microchipping/Rabies clinic held at Dogwood Animal Shelter.
This Clinic will be free to Camden County Residents sponsored by Dogwood Animal Shelter, Camden County Sheriff's Office and the Camden County Health Department
Unless your animal is microchipped it will be necessary to have animal microchipped at this time Rabies Vaccination must be administered prior to microchip.
If your Rabies Vaccinations are up to date please bring records to receive the three year vaccination.
The event will begin at 10:00 am and end on 2:00 pm
Make sure your animal is on a leash or in a crate for everyones safety.