EXPECT TRAFFIC DELAYS ON FRIDAY FROM NOON TO 1230 PM
09/14/2018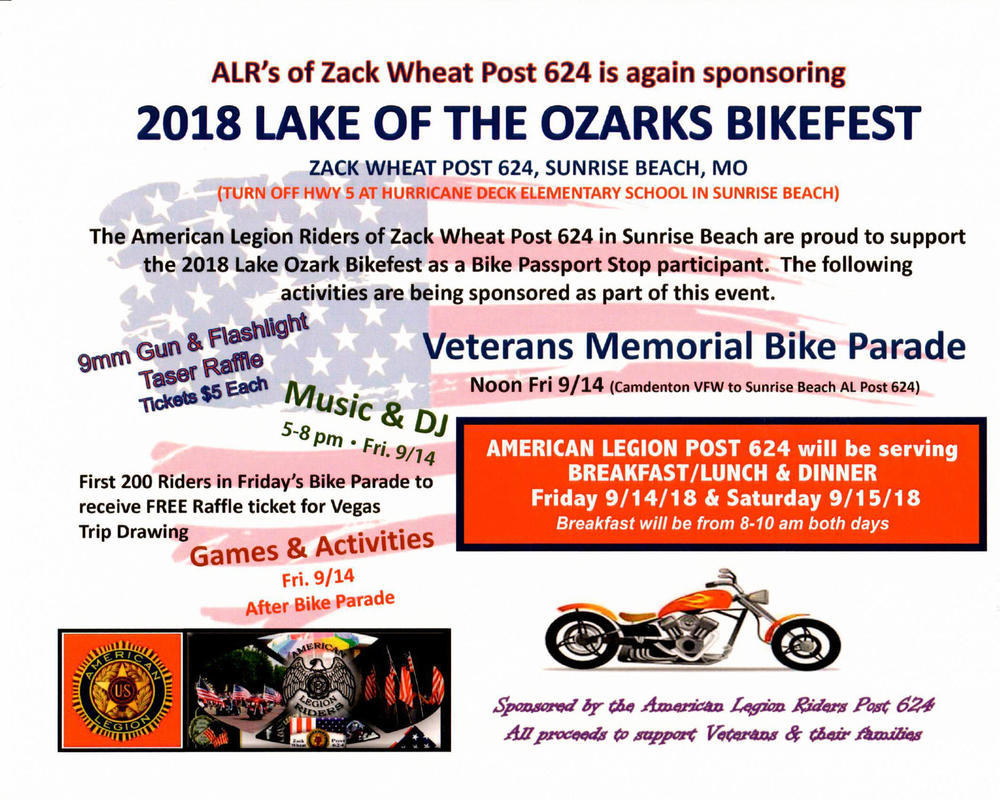 VETERANS MEMORIAL BIKE PARADE
FRIDAY SEPTEMBER 14, 2018
"LET US NOT FORGET THOSE WHO FIGHT FOR OUR FREEDOM"
REMINDER......The motorcycles will be leaving VFW in Camdenton on South 5 at noon, travel north on Business 5 to the Pier 31 exit. They will get onto North Hwy 5 and travel into Sunrise Beach.
Expect traffic delays at the intersection of Hwy 5 and Hwy 54 in Camdenton around noon and again when north bound Hwy 5 is briefly shut down to allow the motorcycles to safely enter the outside traffic lane. There will be law enforcement vehicles at the front and rear of the procession.
Feel free to stand along side, but out of the roadway, to wave flags and pay honor to our Veterans.
If you have any questions, please contact me, Lt. Arlyne M. Page, 573-346-2243 x 249