MISSING PERSON - HAROLD L. NEELEY SR.
09/14/2018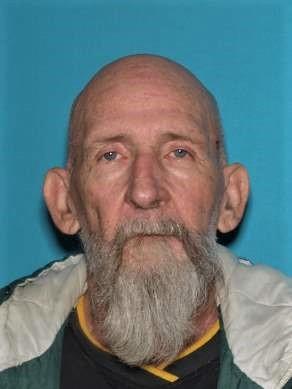 UPDATE - Thanks to the Silver Alert, Harold has been located safe in Florida. A motorist noticed the alert on an electronic board along I-10 outside of Crestview, Florida and alerted Law Enforcement. Harold was located and was determined safe.
On 9/11/2018 at approximately 11 pm, Camden County Sheriff's Office received information about a missing 69 year old male, Harold L. Neeley Sr. Last seen in the Jefferson City area at the intersection of Hwy 54 and Hwy 63 traveling towards Columbia, Mo., when he turned the wrong direction.
Harold and his son were in route to Tampa, Florida. Harold Neeley Sr., from Old Morgan Road, Camdenton, Mo., had been following his son in a separate vehicle described as a black 2013 Ford Escape hatchback, Missouri License: PS0P8B.
Harold Neeley Sr. is described as being 6'1" tall and 170 pounds. He has had heart issues and is on medication.
If anyone has any information reference Harold Neeley Sr., please contact the Camden County Sheriff's Officer at 573-346-2243 or your local Law Enforcement Agency.