10/16/2018

BUFFALO PRAIRIE DAY - BIG SUCCESS - THANK YOU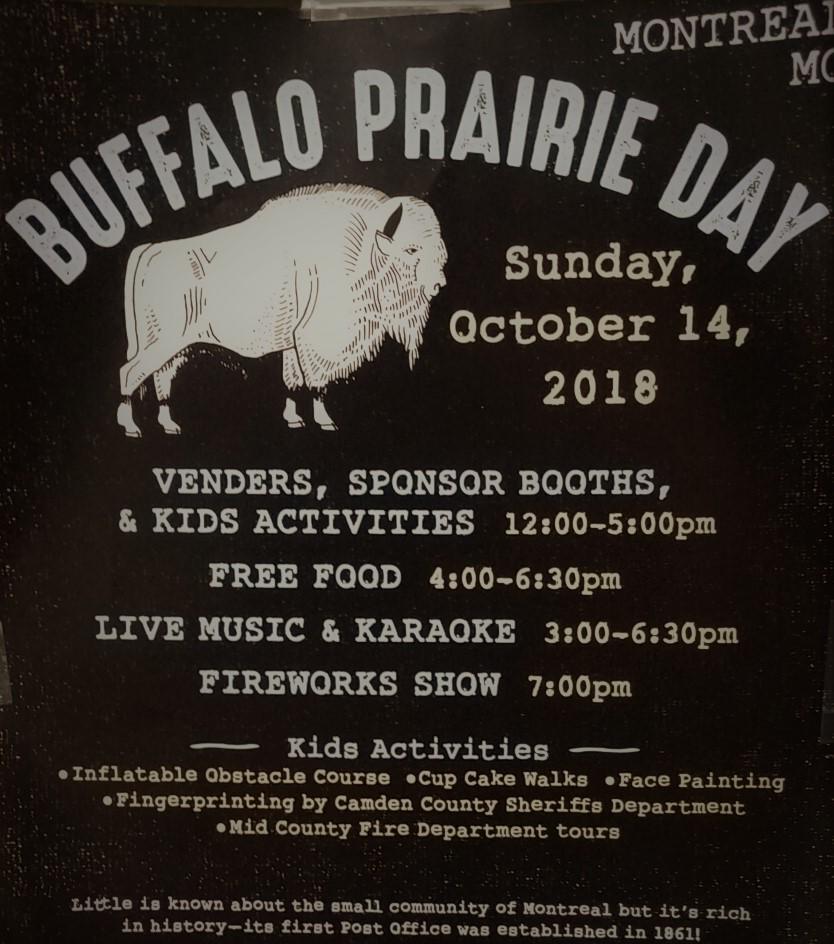 This event was a huge success given the weather. It was wonderful to see the community work together. A very special thanks to all of you who worked so hard to put it together.
The Sheriff's Office wants to take this opportunity to express a heart felt thank you for your donations to Shop with a Cop which will take place in December. Anyone still wanting to donate can contact Captain Chris Twitchel at 573-346-2243 x 243.
Media Kit