10/12/2018

Shop with a Cop 2018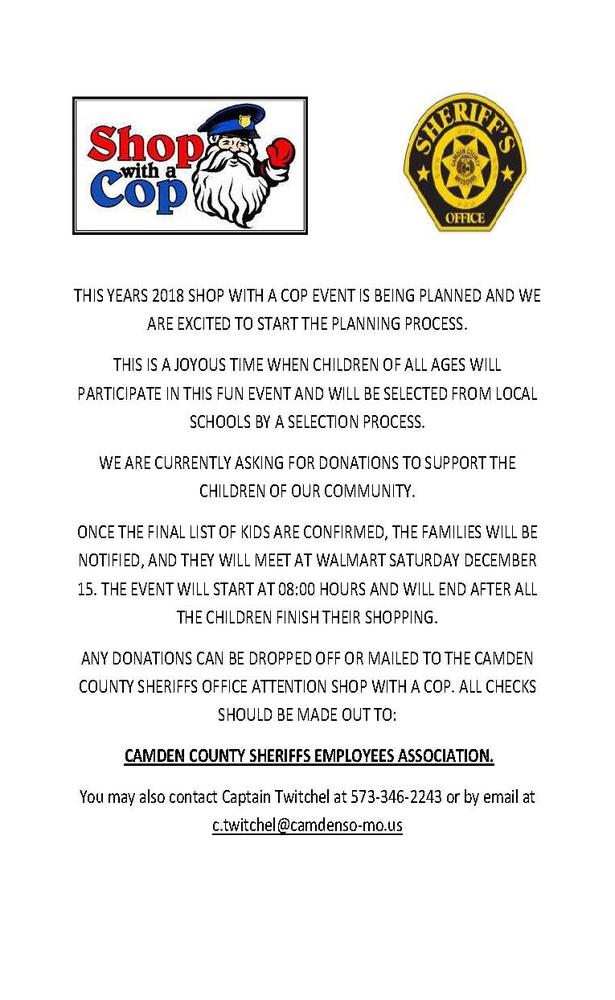 Shop with a Cop will take place on December 15th this year. It is a great program to help kids have a more Merry Christmas.
We are, with much appreciation, taking donations to help support the program. If you have any questions reference contributions, please contact either Lt. Arlyne Page or Captain Chris Twitchel at the Camden County Sheriff's Department, 573-346-2243.
Media Kit