11/20/2018

The Missouri Sheriff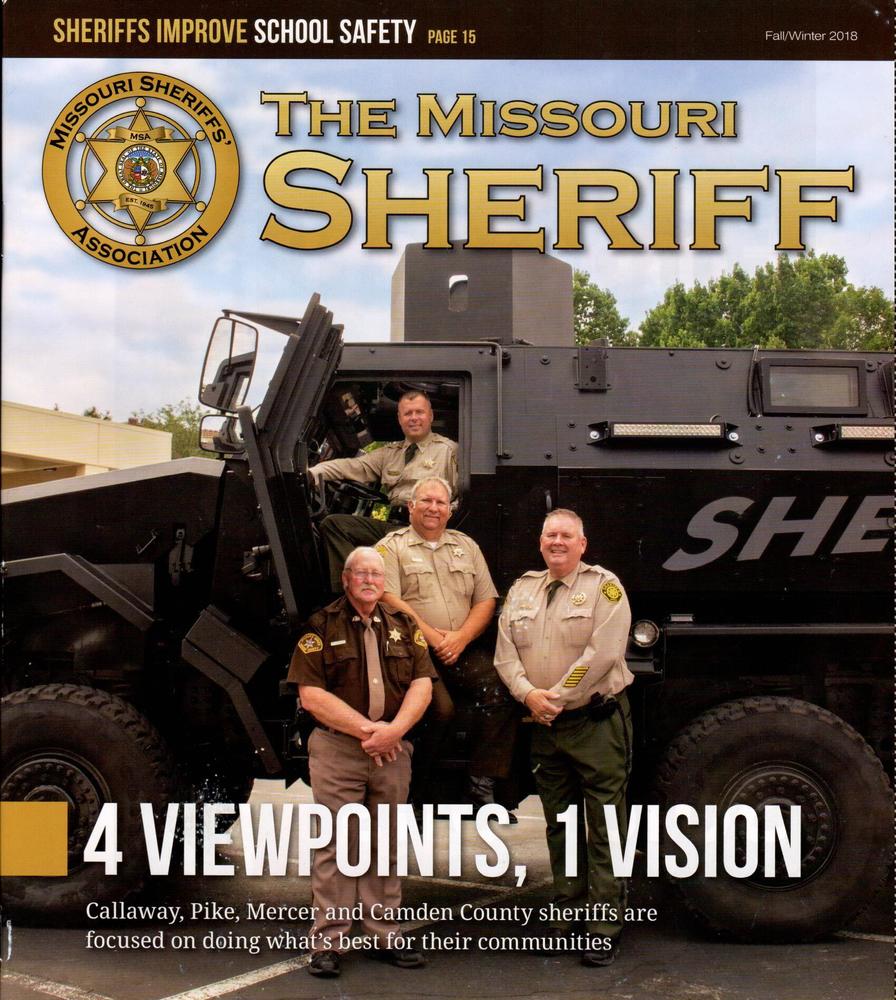 Camden County Sheriff Tony Helms has the honor of being featured on the fall/winter cover of this years, "The Missouri Sheriff's" magazine.
Sheriff Helms has a vision for the county he serves, often quoting Norman Schwarzkopf, "When you don't know what to do, do what is right." He stands behind that quote.
In 1989 Sheriff Helms began his full time Law Enforcement career with the Richland Police Department. In 1991 he joined the Camden County Sheriff's Office, working his way through the ranks.
After taking office as your sheriff, he brought back the Community Oriented Policing concept started by former sheriff John Page, by placing community resource officers in the areas of Macks Creek, Climax Springs, Stoutland and Hurricane Deck. He has also added School Resource Officers in Macks Creek, Stoutland and Hurricane Deck Schools.
The purpose of the Community Resource Officers is to get to know their communities and business owners as well as interact in the schools.
Sheriff Helms is also dedicated to getting his deputies and other employees a living wage. It is time for a Class 1 county to step up and pay Class 1 wages. The base pay for deputies is $26,700 a year. With the Sheriff Salary Supplement Fund, the annual wage for a deputy to risk their lives is raised to $29,000. Communications, Records, Corrections and many other division personnel get far less than that as an annual income.
Getting more money for my personnel, "It's the right thing to do." Sheriff Helms has an open door policy. If you have a question or concern come and visit with him.
Media Kit