05/14/2019

2019 Sheriff's Shoot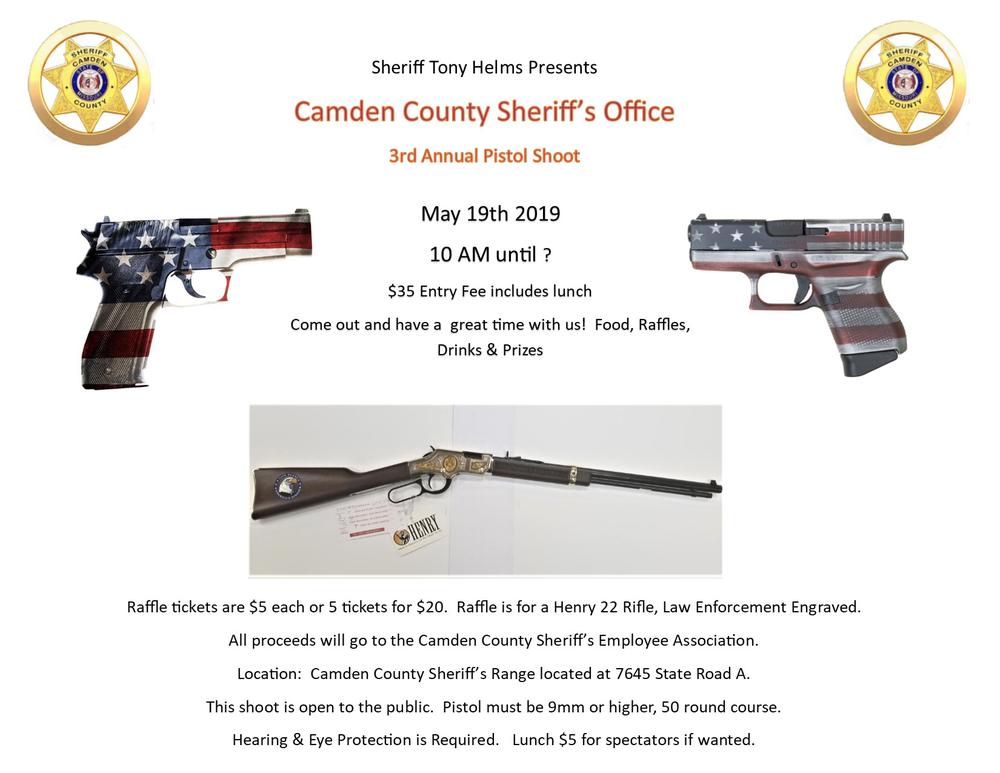 The 3rd Annual Camden County Sheriff's Office Shoot will be on May 19, 2019 beginning at 10 AM. The $35.00 entry fee includes lunch.
Raffle tickets for a Henry 22 rifle, (Law Enforcement engraved with a custom serial number and embroidered gun case), are $5.00 each
or 5 tickets for $20.00.
Come out and have a great time with us! Food, Raffles, Drinks and Prizes
Media Kit