REQUESTING PUBLIC'S ASSISTANCE
02/20/2019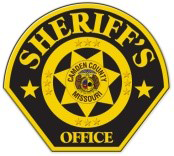 On 2/19/2019, Fire Department personnel from Mid County and Deputies from the Camden County Sheriff's Office responded to Jeffries Road, Snelling Road, Franklin Road and Freedom Ridge, in Montreal, reference multiple arson fires.
Bales of hay were intentionally set on fire inside barns on Jeffries Road. Furthermore, person(s), intentionally set the contents of mailboxes on fire within the mailboxes. The State Fire Marshall was contacted.
On 2/18/2019 Fire Department personnel from Mid County, Northwest Fire and Southwest Fire were sent to a barn fire on Elliott Drive in Macks Creek. The barn in Macks Creek was a total loss along with its contents. Because of the total damage of this specific fire, it is unknown if arson was the cause.
If anyone has any information, please contact your local Law Enforcement Agency. No further information at this time.