04/23/2019

SPRING 2019 MICROCHIP EVENT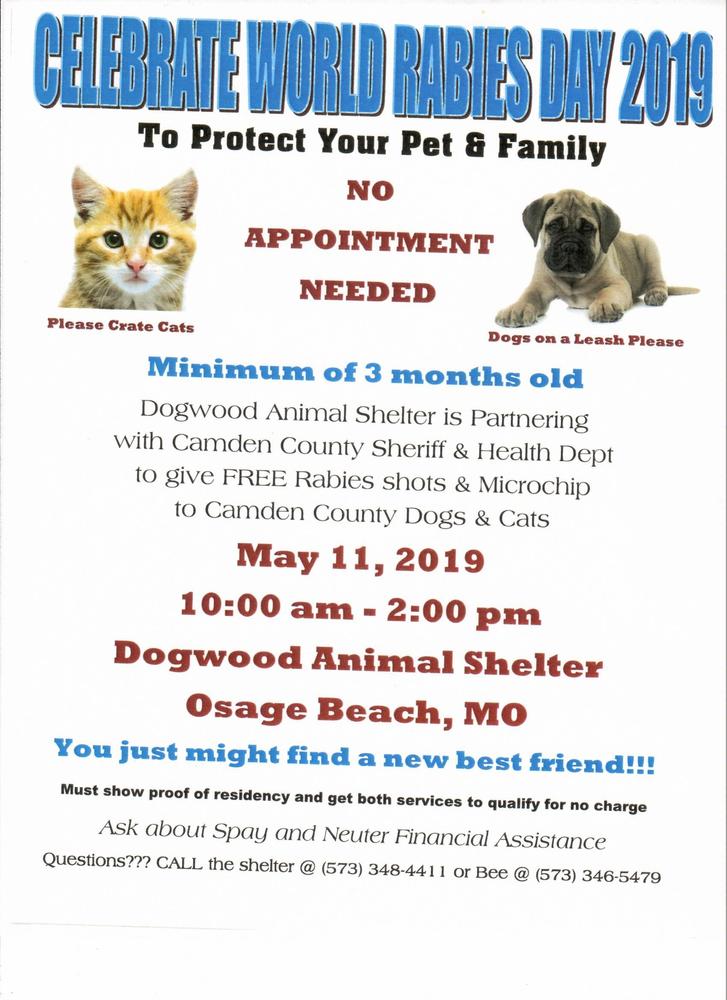 Many people ask why we take the time, effort, resources and money to do this.
Our Animal Control Officer, Mike Stoufer, is dedicated to his job, as are the other entities involved in the event, in an attempt to reunite rightful and responsible owners with their pets.
Along with the Microchipping, the clinic offers free rabies shots. We take numerous dog bite reports every year where the animals have to be quarantined or are put down for testing.
To receive this service, you must show proof of Camden County residency to qualify for the free service.
Media Kit