06/15/2019

ARREST - CODY WOODRUFF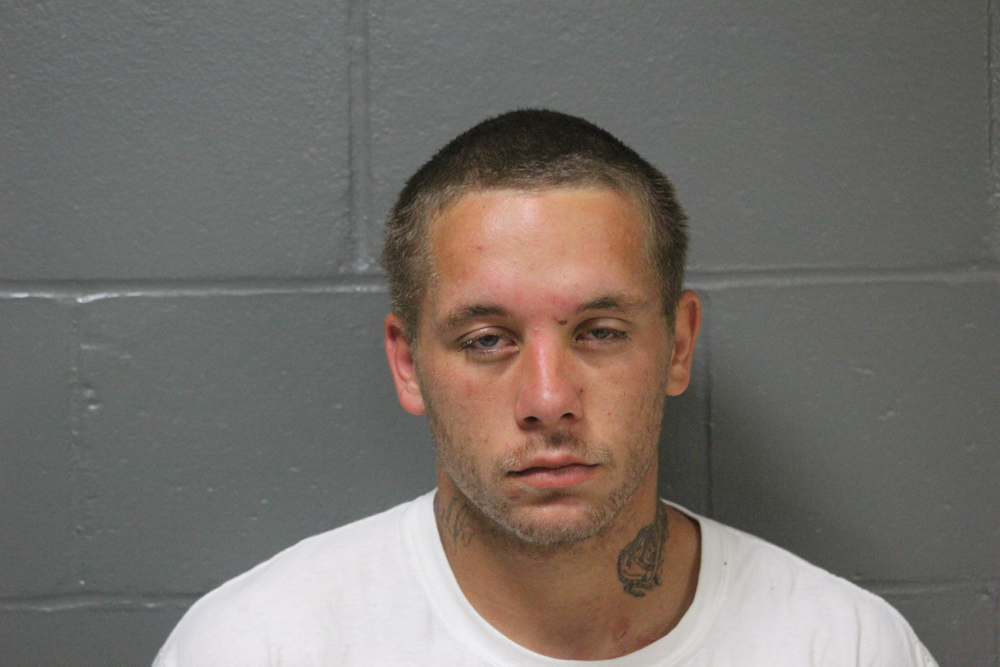 On 6/14/2019 at approximately 10:15 am, CCSO Deputy made a traffic stop of a vehicle in Sunrise Beach. During the stop the driver, Cody Woodruff, age 24 of Montreal, claimed to have a stick of dynamite in the vehicle. The item was located. MSHP was assisting with the stop and called the MSHP bomb squad to respond. The scene was secured until the bomb squad arrived. The bomb squad secured the item and removed it from the scene for testing and disposal.
Also located in the vehicle were syringes, other drug paraphernalia and ammunition. A loaded syringe containing what was believed to be meth, was found on Woodruff's person.
Woodruff was arrested on two existing warrants - Failing to Obey the Judges Orders - for Possession of Controlled Substance and Unlawful Possession of Drug Paraphernalia - - No Bond
Current warrants as the result of traffic stop:
Class D Felony of Possession of Controlled Substance
Class D Felony of Unlawful Possession, Transport, Manufacture, repair or sale of an Illegal Weapon
Class A Misdemeanor of Unlawful Possession of Drug Paraphernalia
Bond $2500.00 Cash or $25,000 Surety
Media Kit