SRO Public Relations Vehicle - CCSO
07/18/2019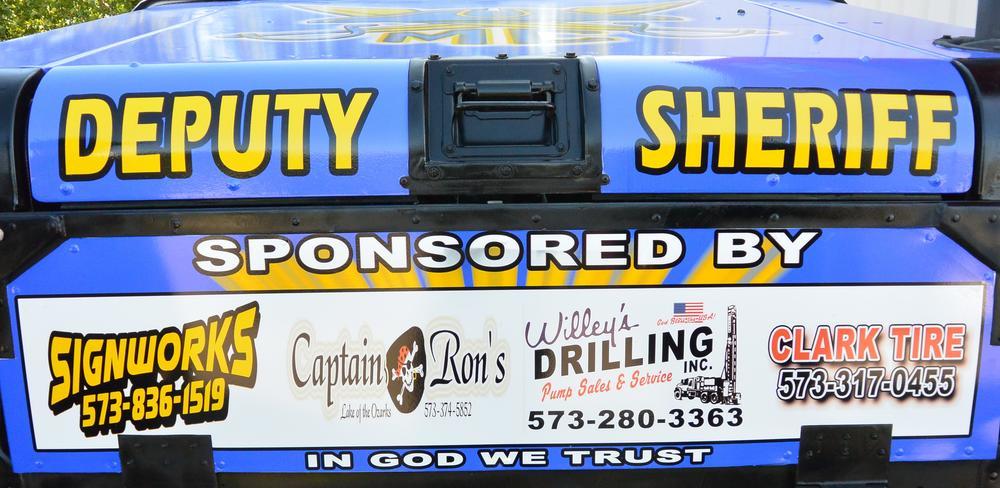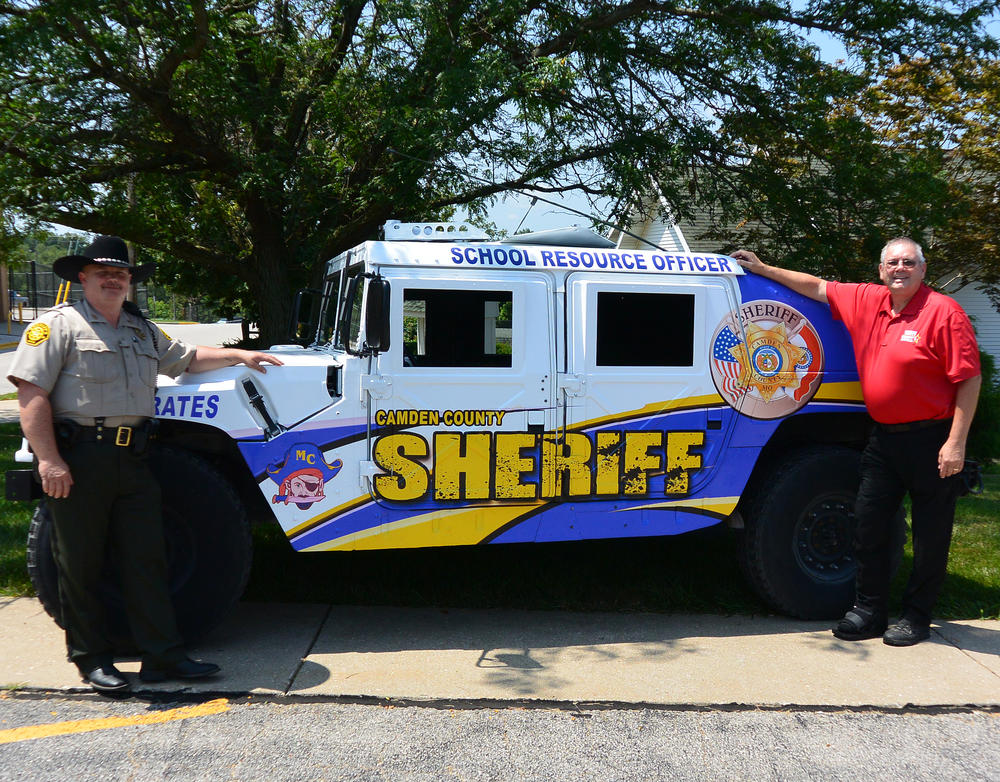 Sheriff Helms with Deputy Scott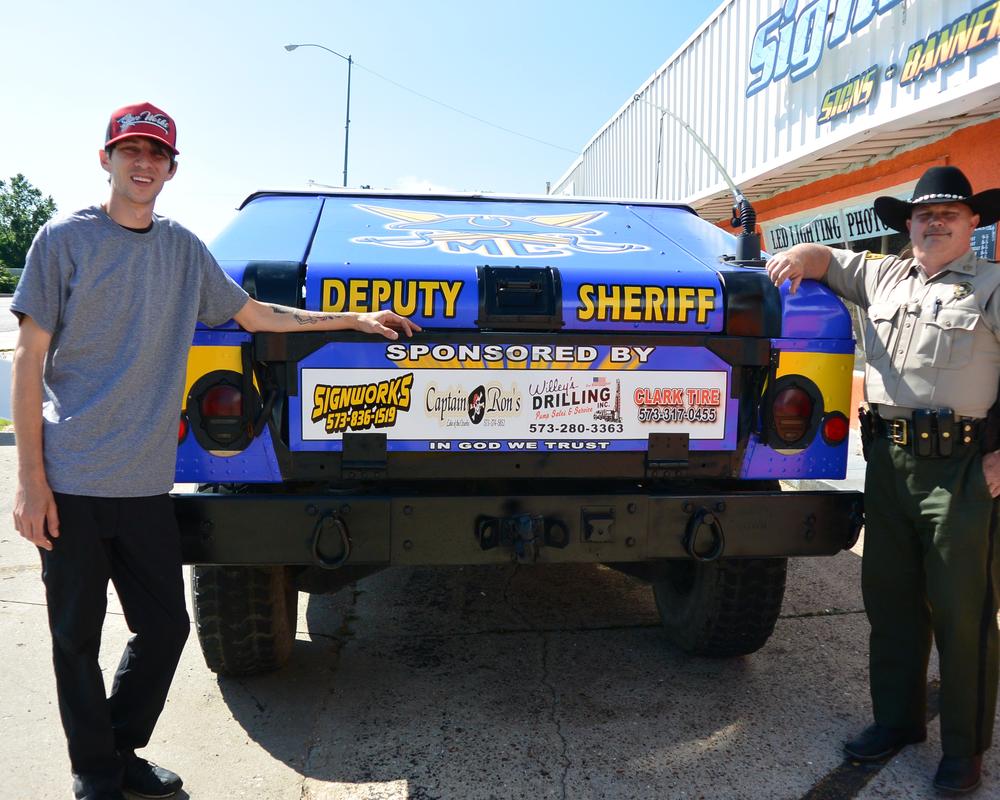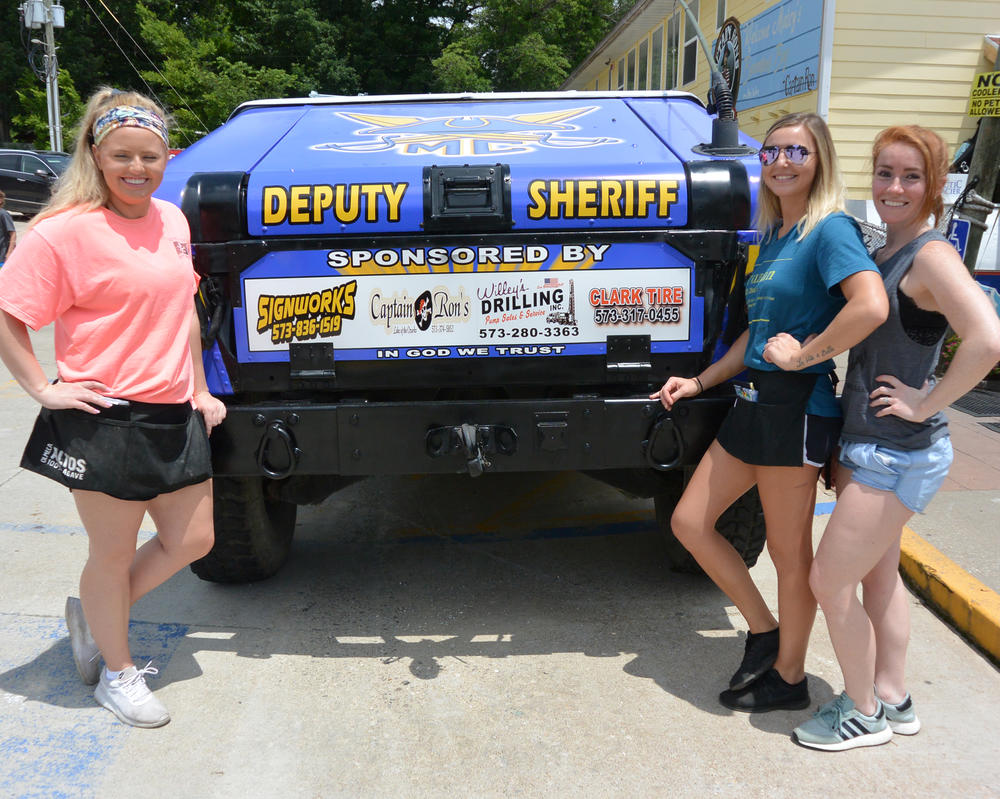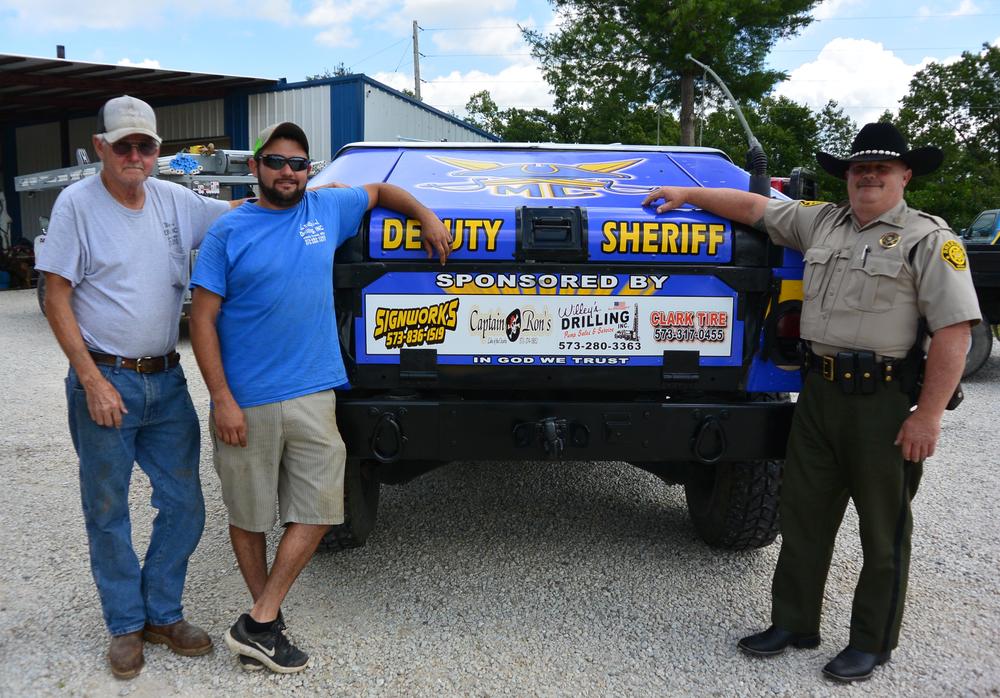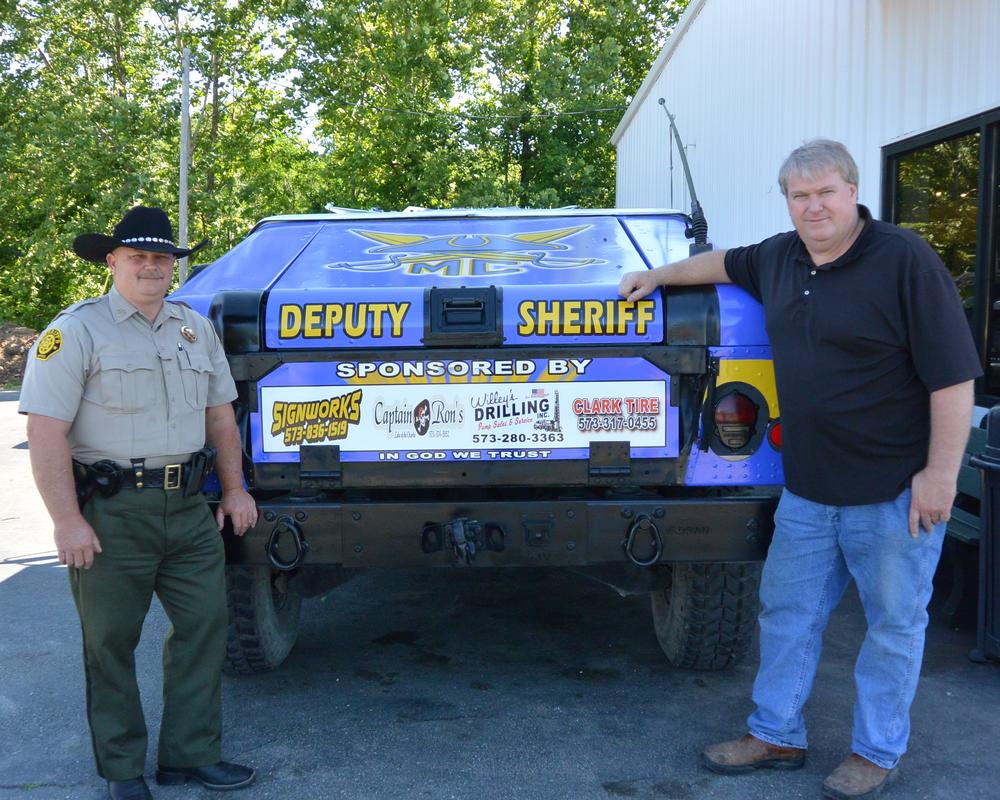 We want to thank all of the sponsors for their generous donations and support to get this 1988 M998 Military Humvee wrapped:
Left to Right: David Quinn - Signworks, Ron Duggan - Captain Rons (represented by some of his employees), Jimmy and Allen Willey - Willey's Drilling Inc, Charles (Buck) Stone (representing Bill Clark) - Clark's Tire.
The vehicle was obtained at NO COST to the county from the military. This Humvee was overhauled in 2008 and has 10,000 miles. The vehicle is not being driven for patrol, but is being used as an SRO vehicle. Students of all ages love the vehicle and it is being utilized by the Macks Creek School Resource Officer (SRO), Deputy Trey Scott, hence the wrap with the Macks Creek School colors and mascot.
The Humvee is also being utilized during special events, as a public relations tool. It gets a lot of attention and adults and children alike love to have their pictures taken next to or in the vehicle.